DeltaFlo®-V by Paperchine
DeltaFlo®-V by Paperchine
Adjustable high capacity low vacuum unit. Custom designed for each application and paper machine. All stainless steel external construction. Equipped with OmniFoil-A adjustable angle foils and vertically adjustable blades or cells on alternating tee bars. Each OmniFoil-A and cell can be adjusted manually on the machine or remotely with a rotary actuator. Blade positioning and control can be through the mill's DCS or a dedicated PC. Pre-programmed recipes can be used to expedite grade changes. Unit is equipped with integral trap style drainage ducts that are designed to seal within the machine saveall trays. All mounting assemblies are included to secure the unit to the existing machine mounting rails.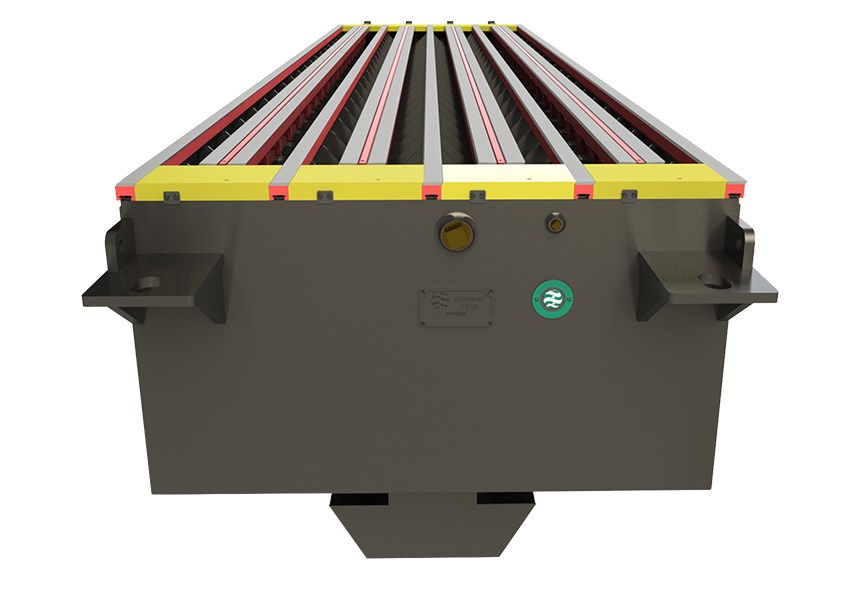 Product Benefits:
Suitable across a wide range of basis weights and machine speeds.
Allows Papermaker to fine tune blade arrangement / vacuum level and subsequent stock activity for all paper grades.
Used in applications where low vacuum levels are desirable to initiate stock activity.
High capacity design accommodates higher headbox flows associated with lower headbox consistencies and/or higher machine speeds.